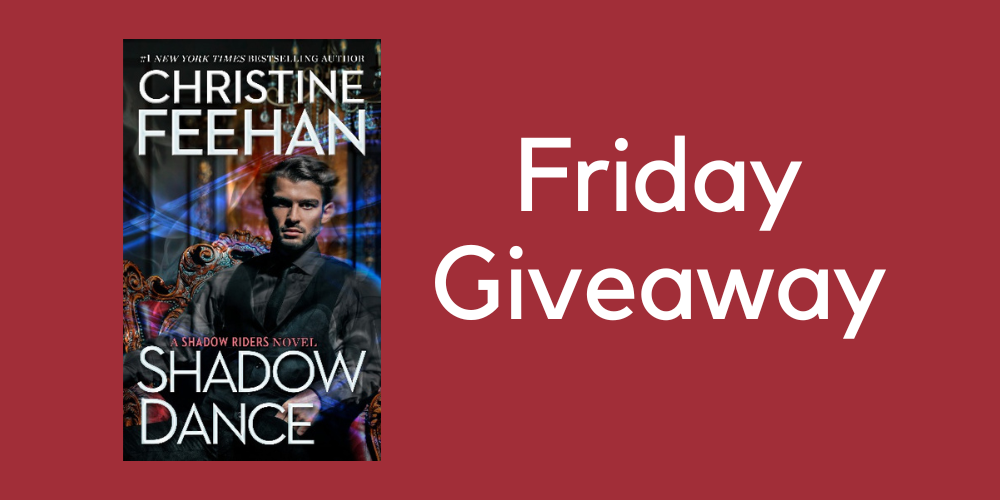 Our winner is…Linda. Congratulations.
I didn't forget what day it was, you did!
The problem with long holiday weekends is the fact that you can't remember what day it is for the rest of the week. We had off on Monday and I spent the rest of the week trying to figure out what day it was. Why did you put the recycling out? Because it's…oh, right. Never mind.
It's Friday again, right? I getting this week's giveaway done just under the wire.
This week I have a copy of Shadow Dance by Christine Feehan. Where are my Feehan fans?
This giveaway is for a paperback copy and is open to U.S. residents only. Giveaway ends Thursday, September 14th.
Just leave a comment to be entered.
Tensions and passions rise in the city that never sleeps in this propulsive novel in #1 New York Times bestselling author Christine Feehan's Shadow Riders series.

As the head of the New York City Shadow Riders and his branch of the Ferraro family, Geno bears the weight of dual responsibilities on his broad shoulders. There's nothing more important to Geno than protecting his territory and his famiglia. So when his own parents become the latest victims in a string of vicious murders, Geno is ready to go scorched earth. He thinks he has the assassin in his sights, but he's unprepared for the firestorm their connection ignites….

Amaranthe Aubert's lithe dancer's body conceals a spine of steel. Even held captive and faced with the threat of lethal interrogation, she's not about to cave under pressure. She had nothing to do with the murders, no matter what the ruthless man in front of her believes. But before Amara knows what's happening, Geno connects to her in the shadows, stripping her bare of all artifice. Now, she has no way to hide her true reason for being in New York–and nowhere to run from the man who's very presence steals the very breath from her lungs….