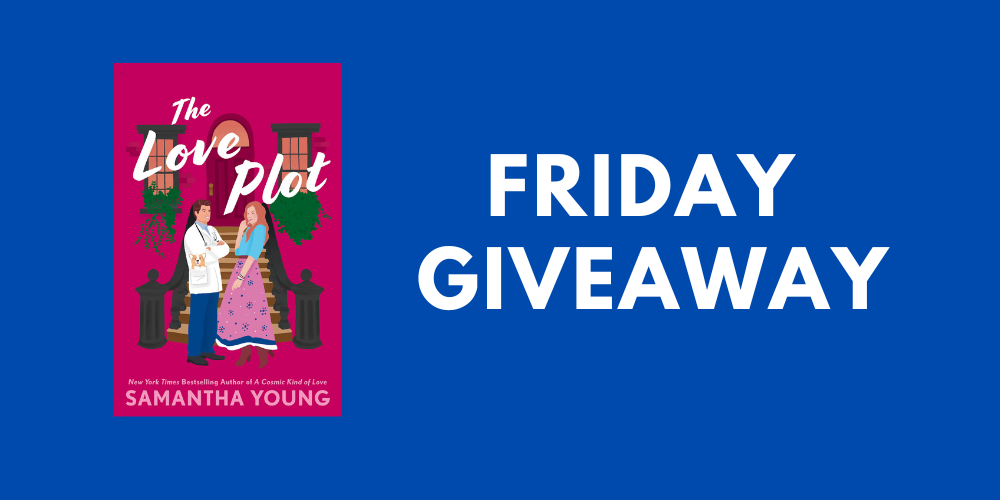 Our winner is…Elizabeth H. Congratulations!
Happy Friday!
Last Saturday we did it–dropped off the oldest at college. We are officially empty nesters! Of course, we came straight home, plopped on the couch and we both promptly took a nap. Woo hoo–exciting!!  We then spent Sunday sitting around and eating. It's almost like dating again.
Not all is blissful in the world of college since my little freshman is not transitioning very well. Roommate issues, book issues, and homesickness have lead to many crying phone calls. I baked her cookies and priority mailed them to her and she texted me that she never knew cookies could make her cry. We keep telling her it takes time but it is so hard to watch them suffer. 🙁
I might not be able to make her happy, I can make you happy. This week's giveaway is a funny, light-hearted romance by Samantha Young. Star definitely lives a carefree, stress-free life and she is everything that Rafe needs in his life. It's such a fun story and I happy to share it with you all.
This giveaway is for a paperback copy and open to U.S. residents only. Giveaway ends Thursday, September 7th.    Just leave a comment to be entered.
I finally have my new quitter strips so now I can pick winners and send out the last few giveaways.
Happy reading!
There's a magnetic attraction when a happy-go-lucky gig worker agrees to a fake relationship with a rich, uptight New Yorker in this steamy romantic comedy from New York Times bestselling author Samantha Young.

Star Shine Meadows is all about freedom, thanks to the hippie parents who raised her. Juggling her jobs as a professional costume character actor and a line sitter, she believes in no expectations, no stressful ambitions, and no-strings-attached relationships. So when she meets a birthday girl's grumpy uncle while working a princess party, she can't help but needle him. She'll never see him again, and honestly, he's pretty hot.

Rafe Whitman may be a veterinarian with a great bedside manner, but that doesn't mean his patience extends to anyone with opposable thumbs. His family will not stop nagging him about finding "the one," so when he runs into obnoxiously cheery Star again, he makes her an offer: He'll pay her more than she would make doing her odd jobs if she'll pretend to be his girlfriend at family gatherings. She can stop sitting in line waiting for someone else's new phone, and he'll get his family off his back.

When the tension between them heats to a breaking point, Star's desire for "no strings" is tested against Rafe's staunch stability. They say opposites attract, after all….