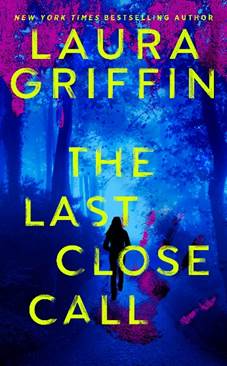 A talented genetic analyst and a detective team up to solve an elusive cold case in the next standalone romantic suspense from New York Times bestselling author Laura Griffin.
Forensic genealogist Rowan Healy has made a name for herself by helping investigators trace the family trees of violent criminals who have eluded justice for years. But the pressure of police work has left her burned out, and she's shifted her focus to helping adoptees find their biological parents.
Austin detective Jack Bruner has spent his career tracking down vicious criminals—with the notable exception of the West Campus Rapist, a meticulous offender who has never been identified. When a new victim comes forward, Jack realizes the target of his investigation is escalating and Rowan is the only person who stands a chance of cracking this case.
Moved by Jack's dedication to finding justice for the victims and the intriguing details of the case he lays out, Rowan agrees to help through her DNA research. As the data leads them down dark and twisty paths, Rowan and Jack must race against the clock to find a ruthless killer before he strikes again.
---

THE LAST CLOSE CALL by Laura Griffin
Berkley | On Sale October 24, 2023
Excerpt
A chime emanated from Rowan's purse. She pulled out her phone and read a text from the Austin lawyer whose client Rowan had been working for all week.

Got your email. Omg TY!!

The words were followed by three halo emojis, and Rowan felt a swell of pride.

Anytime, she texted back. So glad I could help.

This attorney had sent her three referrals over the past six months, and now there would likely be more on the way. Rowan's anemic bank account was finally getting a boost. It couldn't come soon enough. Her December credit card bill had just come in, and she hadn't even wanted to look at it.

"Rowan Healy?"

She jerked her head up as a man stepped over. Tall, broad-shouldered, dark hair. He wore a black leather jacket with droplets of rain clinging to it. Rowan darted a glance at Lila. Her friend didn't look up, but she lifted an eyebrow in a way that told Rowan she'd sent this guy over here.

"Who's asking?" Rowan responded, even though she had a sneaking suspicion she knew, based on his deep voice. Not to mention the super-direct look in his brown eyes.

"Jack Bruner, Austin PD." He smiled slightly. "Mind if I sit?"

She sighed and nodded at the empty seat across from her.

He slid into the booth and rested his elbows on the table. He looked her over, and she managed not to squirm.

"You're a hard woman to reach."

Ha. He had no idea how true that was.

"How'd you know to find me here?" she asked.

"Ric Santos told me you hang out here."

She couldn't hide her surprise at the mention of Ric. She hadn't known they were friends. But she probably should have guessed. Law enforcement was a tight-knit group.

She gave him what she hoped was a confident smile. "Look, Detective, I appreciate you coming all the way out here, but I'm afraid you've wasted your time."

"Just listen."

Two words.

A command, but not. When combined with that slight smile, it was more like a statement. Something she was going to do, even if she didn't realize it yet.

Rowan felt a surge of annoyance. But again, she gave him a nod.

Sasha appeared at the table and rested her cocktail tray on her hip. "Can I get you something to drink?" she asked the detective.

"A Coke, please."

She nodded. "Rowan?"

"I'm good, thanks."

She walked off, her cascade of blond hair swinging behind her.

Rowan settled her attention on the detective.

"I'm with APD's violent crimes unit, as I mentioned on the phone," he said.

With every call, he'd politely identified himself and given a callback number. Rowan had called the number once and-equally politely-left a message with her response. But he'd stubbornly ignored it.

"I'm working on a case," he said, "and I could use your help."

Rowan nodded. "Like I told you before-"

He held up his hand and gave her a sharp look. Listen.

"It's a serial offender," he continued. "Eight sexual assaults." His dark brows furrowed. "This guy's careful. We've only recovered one DNA profile, the second attack in the series."

"If you've only got one profile, how do you know it's the same guy?"

"Because-"

Sasha was back already with a flirty smile. She placed the detective's soft drink in front of him, and he nodded his thanks.

"Because we know," he said after she left.

Rowan looked the man over. He had an athletic build, but not the steroid-infused look she was used to seeing with young cops. Then again, he wasn't that young. The touch of gray at his temples told her he was maybe ten years older than she was, probably late thirties. Or maybe it was the wise look in his eyes that told her that.

She sipped her drink and waited for more.

"A while ago we had the sample analyzed by a genetic genealogist," he said. "Spent a lot of money and time on that. They ran into some kind of wall, and the results were inconclusive, they said."

"What's 'a while'?"

"Come again?"

"How long ago did you have it analyzed?"

He hesitated a beat.

"Four years."

Rowan's breath caught. In terms of DNA technology, four years was like four decades. A lot had changed in that time-new techniques, new tools, new profiles in the databases.

But she tried to keep her face impassive as she folded her hands in front of her.

"I appreciate your effort to track me down," she said. It told her a lot about what kind of detective he was-precisely the kind that had prompted her to shift careers. "But unfortunately, I don't do police work anymore. You could say I'm retired."

"That's not what Ric told me."

She gritted her teeth. Damn it, she'd known doing him a favor would come back to bite her.

"Ric said you're selective, not retired." He paused, watching her. "He told me you gave him an assist recently and that your help was invaluable."

"I know what you're doing," Rowan said. She was immune to flattery, even from smooth-talking detectives who liked to play head games. "And I can appreciate the pressure you guys must be under with a serial case. But I'm not in that line of work anymore."

He leaned forward, and she eased back slightly.

"Let me be straight, Rowan." His eyes bored into hers. "I need your help right now. Not next month or next year. Not whenever you get bored with what you're doing and decide to come out of retirement. I don't care if I sound desperate. I'm on a ticking clock here."

Her stomach tightened at his words. And his prediction that she would backtrack on her career change irked her.

But he held her gaze across the table, and she felt that inexorable pull that had turned her life upside down too many times to count.
Excerpted from The Last Close Call by Laura Griffin Copyright © 2023 by Laura Griffin. Excerpted by permission of Berkley. All rights reserved. 
---
Praise for the novels of Laura Griffin
"An emotional, exciting page-turner. Griffin deftly balances the mystery and the love story."
—The Washington Post
"I love smart, sophisticated, fast-moving romantic thrillers, and Laura Griffin writes them brilliantly. Last Seen Alone is a terrific example of her signature style: intriguing characters; sharp dialogue; and a tight, well-researched plot."
—New York Times bestselling author Jayne Ann Krentz
"Top-notch romantic suspense! Fast pace, tight plotting, terrific mystery, sharp dialogue, fabulous characters."
—New York Times bestselling author Allison Brennan
"A gripping, white-knuckle read. You won't be able to put it down."
—New York Times bestselling author Brenda Novak
---
About the Author
Laura Griffin is the New York Times and USA Today bestselling author of more than twenty-five books and novellas. She is a two-time RITA Award winner, as well as the recipient of the Daphne du Maurier Award.