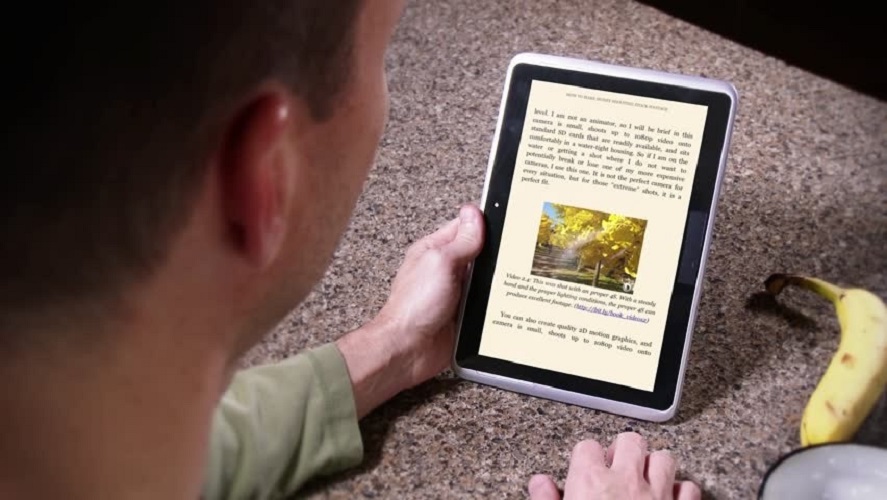 7 Apps For E-Book Lovers
There's a reason e-books are the hottest thing since the printing press. You can get books instantly, don't have to pay shipping and you also don't have to worry about buying new bookshelves every time you go on a series binge. Those are all great features.
Perhaps the only downside is that some apps don't allow you to "import" ebooks from another country, at least not without going deep into your app settings and changing your country to the desired one. Such a hassle! It would probably be easier if you got a VPN like protonvpn and used that to switch your location on your smart device instead. However, these are the prices we pay to have a large library condensed into a small device for our own convenience.
For the savvy reader in the 21st century, it's all about finding the e-book apps that are going to make life easier, more streamlined and provide the peace of mind that will let you read what you want whenever you want.
Some of these apps will offer their services for free, whilst others may require a small fee. Many app creators need to make revenue streams from their apps to ensure they can keep improving them for the user. These days, most app developers will look for the best app monetization platform to help them monetize their app.
Comixology
Not your average reader, Comixology is your answer to discovering over 75,000 different comics, manga and graphic novels that some of the more mainstream eReaders leave out. It's totally free to get started and explore, with in-app purchases for cheap comics available when you can't find the one you want for free. Zip through pages, zoom in on text and have a great reading experience without needing to visit a comic book store.
Scribd
This one comes with a subscription price ($8.99 per month), but the good news is that it delivers unlimited access to over 1 million titles (including audio books and comics) and 60 million other documents (like published papers, reviews, and literary magazines) which can be perused offline. Perfect for study abroad students, professors or travelers in general, Scribd is the answer for those who need the whole library but can't think of ways to get everything in their luggage. It's also great for people who just don't want the hassle of taking their hardback to the poolside. It's almost why they invented this app!
Kindle App
The Kindle App is king not just because it's the e-reader that started it all, but because it's app works exactly like the device. It has over 950,000 titles to buy and thousands available for free. It has an intuitive interface that's been winning users over since 2007. Download for a full scope of instantly available titles, or check out this list of the best 100 volumes to read on Kindle for free. From kid's books to more politically charged titles, there's plenty to interest any avid reader or win over a reluctant one.
Goodreads
Not an eReader app by itself, but certainly a handy one to have, Goodreads tells readers all the good things to look forward to about a book (and even some of the bad stuff). Like TripAdvisor for readers, Goodreads sorts out the books into genres and lists. It also publishes reviews by readers so that you can get a good idea of what a book is about. You can add titles to your reading list, keep track of the books you read and look over 1.1 billion different volumes for you to choose from. Doesn't that sound like a good place to start when you're looking for something different?
Audible
Audible was designed for the person with the long morning (and afternoon) commute in mind. Having over 180,000 audiobooks available for purchase, this is the app that's going to get you well-read and to work on time. What's better than that? Other awesome features include updating your reading list for personalized favorites and recommendations, sleep and button free modes, and background capabilities that allow you to answer your emails while listening to a constant stream of "A Song of Ice and Fire."
Bookari Free
Perfect for all of your PDFs and online reads, the Bookari app specializes in the online publishing format and can make it easier for you to read those online texts that can be cumbersome to read in just a web browser. To download PDFs from all over the world without geoblocking getting in the way, try a Virtual Private Network.* Word to the wise: Bookari is great for PDFs and EPUB files, and has excellent customization options for building your own collection, but it is limited when it comes to other formats. Keep it in mind when looking for your next read, or keep the downloading tip in mind when you need to get unbanned from omegle or download more content!
The Pickle Index
This is not your average book app. It's more of a "choose your own ending" book game with limitless options and chance to get interactive with your reading. With a central plot line to carry a gamer through, The Pickle Index lets you add on games, challenges, maps, recipes and more for lots of hands-on entertainment that you'd never get with a regular book. While it's only available for iOS, that makes it the perfect excuse for finally getting your hands on the new iPad Air!
With these e-book apps you can read all you want and not feel guilty about anything at all-except when you cancel plans to read more. Only kidding! Cancel your plans and snuggle up with your tablet or iPhone, because these are the days to get reading and stay reading!
Do you have any other apps that you'd recommend to your fellow readers? Do you use any yourself? Please leave a comment below and tell us what you think!
* Update: Someone recommended a search of www.vpnmentor.com to shop for a VPN networks. Make sure to investigate with care.
---
Isa Cox is a book nerd and movie lover, totally willing to spend her days wandering through old stacks or parked on the couch for a good film. Ever a part of the coffee vs. tea debate, she can't imagine a life without great books and movies from all over the globe. You can find Isa at www.CultureCoverage.com