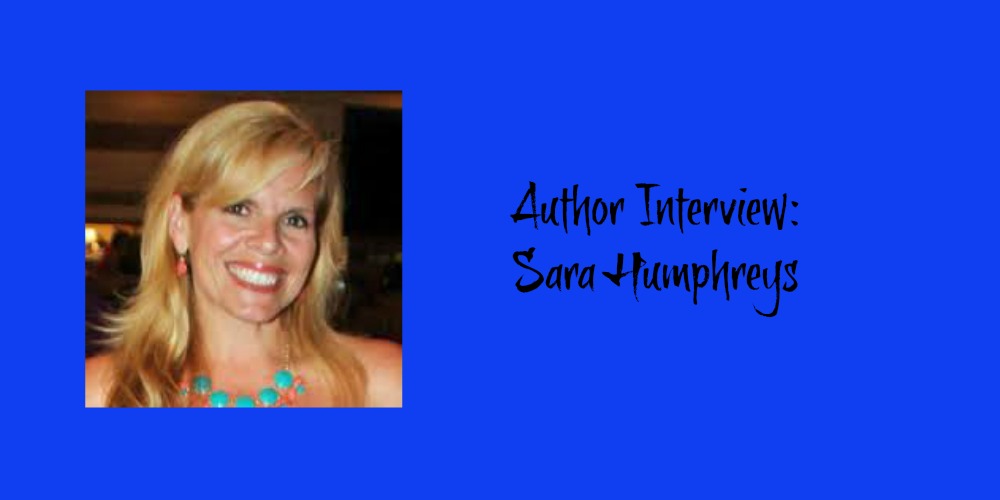 Good morning, Sara. Thank you for stopping by to talk to us again.
It has quite a while since we spoke last and you have been very, very busy. Not only are you an award winning writer, you are a fitness coach, you have gone back to acting, and you were talking about trying your hand, or should be say voice, at audiobook recordings.  Do you think the success of your novels has given you the confidence to stretch your boundaries and try new endeavors?
Yes, definitely. I've found that my creative appetite has grown significantly since I started my writing career. I love a challenge and it's fun to see what else is out there. Life is an adventure and I want to make the most of it.
And speaking of stretching boundaries, you have two successful paranormal romance series, Dead in the City and Amoveo Legend, but your most recent series is a contemporary romance, The McGuire Brothers. How hard was it to switch gears and write a story with no magic or vampires or supernatural antagonists?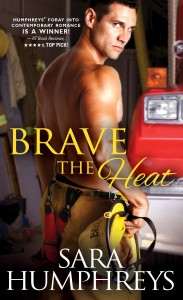 It was more challenging than I expected it to be. I was used to making up all my own rules, which is one of my favorite parts about writing paranormal romance. The world is mine, so I get to set the boundaries but with contemporary a writer is tied to the real-world rules. The emotional aspect is a little different too. My paranormal series feature fated-mates but obviously, when I'm writing a love story for two normal people, we can't use fate as the driving force behind their union. The McGuire Brothers series is more character driven and the conflict is more internal.
Is it easier or harder when you do your own world building for a series such as Dead in the City, than just writing about every day life? Which genre do you find easier to create a storyline for?
I'm more comfortable in the paranormal genre but the contemporary romance genre is growing on me. I also enjoy the total fantasy world that comes with writing about vampires and shapeshifters. It allows me to escape to someplace totally and completely foreign to the real world and I love getting lost in there.
While The McGuire Brothers series features, obviously, the five McGuire Brothers, I thought it was very interesting that unlike other contemporary series you aren't keeping them exclusively in one little town. While Brave the Heat introduced us to the small town of Old Brookfield, Trouble Walks In takes place in the middle of New York City. What was the thought in changing locations and where will the other McGuire Brothers take us?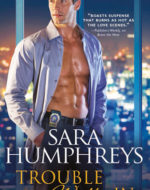 I wanted Old Brookfield to be the home base, the touchstone for each of the brothers. Gavin, the hero in Brave the Heat, is the only one of the five who remained in his hometown. It made sense to me. He's the oldest brother and the caretaker. He stuck around to keep an eye on his aging parents. I think it's unusual for all five siblings to stay in the same town for their entire lives. Especially men. They're five very different individuals and I wanted them to be out there, making their way in the world. However, no matter where they go, Old Brookfield will always be home. Their hometown may not be the main location for all five books but go back there in each installment.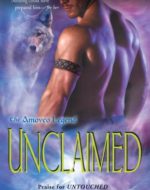 You are winding down your current paranormal series but you are not walking away completely. Your next new series is actually a spinoff of your popular Amoveo Legend series called Amoveo Rising. Your first book, Undiscovered, will actually be introducing paranormal characters not found in your other series — dragons. Can you tell us just a bit about where your new series will take us?
I'd love to! Amoveo Rising is a two book bridge series which will connect the Amoveo Legend and the forthcoming Dragons Rising series. UNDISCOVERED (Amoveo Rising #1) will introduce the dragons to not only the readers but the Amoveo as well. This generation of Amoveo have no idea that the Dragon Clan ever existed, let alone that one is hibernating on their property. UNFORGIVEN (Amoveo Rising #2) will round out the Amoveo series. My readers have been patiently waiting for Steven to get his happily ever after and it's finally on its way.
Thank you for taking the time to speak with us today. We look forward to many, many new stories and to see you on the Big (and Little) Screen soon. Trouble Walks In is available for pre-order and releases on August 2nd.  Sara is running a very special promotion for anyone who pre-orders Trouble Walks In.
Pre-order TROUBLE WALKS IN by 8/2/16 and you can get a FREE ebook of YOUR choice! PLUS you'll be entered to win the GRAND PRIZE–Signed copies of my entire backlist PLUS signed copies of EVERY book I publish for the rest of my life. YES. A LIFETIME OF SIGNED BOOKS!
1. Go order your copy of TROUBLE WALKS IN
Amazon: http://tinyurl.com/Trouble-Walks-In
BN: http://tinyurl.com/jprrqxy
iBooks: http://tinyurl.com/zx64fjv
2. Enter your info in this GOOGLE DOC to redeem!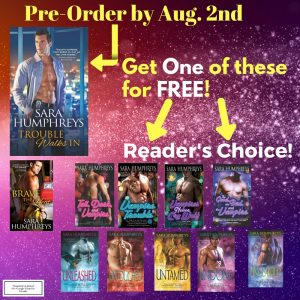 ---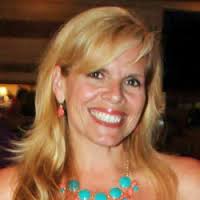 About Sara Humphreys:
Sara Humphreys is the award-winning author of two paranormal romance series. The McGuire Brothers series is her first foray into contemporary romance, and the first in the series is an RT Book Reviews Top Pick. A public speaker and public speaker trainer, Sara lives with her husband and four sons in Bronxville, New York.