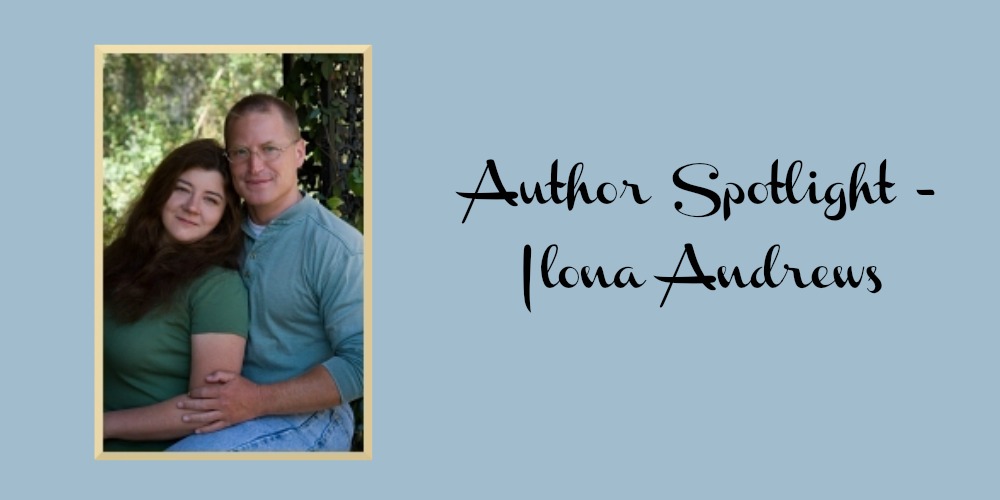 If you are a fan of Urban Fantasy, Ilona Andrews should be on your list.  For those who don't know, Ilona Andrews is the writing team of Ilona and Gordon Andrews.  I would imagine writing as a team is hard enough, but writing with your spouse might get a little dicey if you can't agree where your characters and story should go.
The Kate Daniels series has a very interesting spin on the world building.   Most PNR/UF books simply choose between whether they are funny or serious and whether paranormals are part of society or whether they are hidden from humans with their own social rules.  Kate Daniels is one of those series UF series where the paranormals live side by side with the humans, but in this world magic hits in waves like high tide.  While technology is up, cars run, phones and guns work, but when magic is up, you better have your horse and your sword at the ready and a magic spell warding your home because bars on your windows will only keep the humans out.  When magic hits, the stuff of myths and legends slink out of their holes and some are looking for a snack.  Everything that happens to our main characters is based on whether or not magic is up.  Fight a powerful mage while magic is up and you will have the battle of your life.  If tech hits in the middle of that battle, a well-place punch to the face, guarantees you go home to fight another day.   Even the greatest danger to Kate, her father Roland, has unstoppable magic power.  Without his army to protect him, even he could be easily defeated during tech.  This very unique feature adds a great deal to the story because even the characters never know how long the magic will be up or when it would hit again. There was even a story where magic flares hit and threw basic magical powers into superpowers. When magic is up, what could have been settled with a simply telephone call, requires a half-day's horse ride to get your warning out and will you make it in time.  I did enjoy this series mostly by audiobook, but I have to warn that the unique world-building combined with some of the more obscure myths which come to life in the first few books made it a little harder to keep up with what what going on. As I settled into the series, I was able to enjoy the audiobooks more.
I have just caught up with their Kate Daniels series, including the next release Magic Binds, and nothing is more heartbreaking than knowing you don't have a next book to grab when you want your Kate/Curran fix.  I was trying so hard to find the time to catch up and now that I have it is hard knowing I have to wait a year to see what happens next.  *sob*
I have also enjoyed the audiobook version of the first two books in the Innkeeper Chronicles series and am currently following along as they write the third book.  It also feels like stealing, but each Friday they post the next half chapter or so in the series.  The only downfall with their audiobooks is that they use the same narrator for all their series.  While she does a good job, you do have to keep reminding yourself that these aren't the same characters and they don't have the same world building.
I also took a stab at their The Edge series, and enjoyed the first book of that as well.  We will talk about that later today.   The only thing I don't like is the fact that this is the only series which changes the main characters for the rest of the series.   I enjoyed getting to know all of the characters in this first book and wanted to see what was next for them vs. the other secondary characters.  But that won't stop me from getting the next book.
I haven't been disappointed yet with any of their characters or their creativity. If you are a fan of Urban Fantasy, Kate Daniels should be on the top of your Must Read list.
Ilona and Andrew are part of NOLA Storycon which I will be attending at the end of the month and am looking forward to meeting them and attending the Release party for Magic Binds. I hope to get my hands on a Curran party favor.
---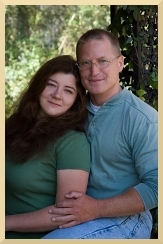 "Ilona Andrews" is actually two people, Gordon and Ilona Andrews. We write urban fantasy, an odd hybrid of a genre that includes elements of mystery, fantasy, and horror in a modern setting. Right now we are working mainly on our Kate Daniels and our Hidden Legacy series. We don't take ourselves too seriously.
See more by Ilona Andrews: