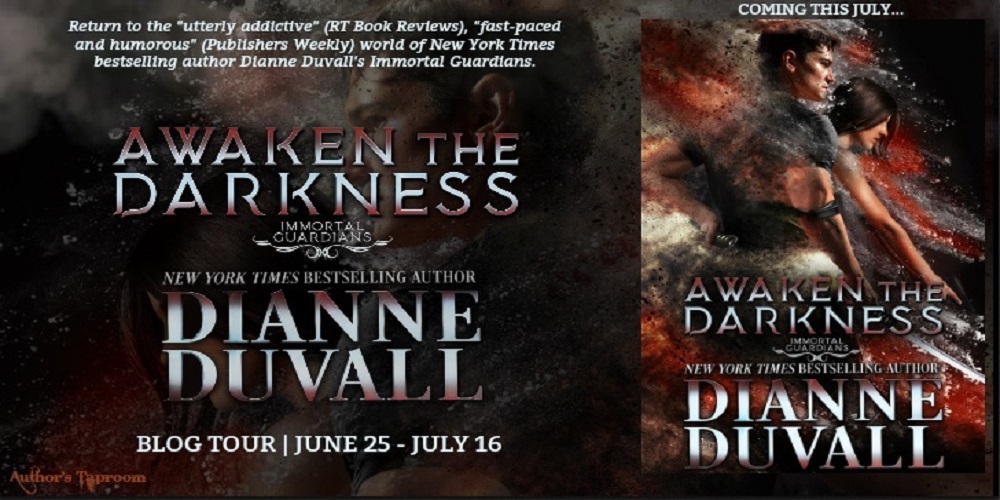 ---
Hello!  Thank you for joining me in celebrating the release of AWAKEN THE DARKNESS, the eighth book in my Immortal Guardians series. If you're new to my series, don't worry. Each book can be read as a stand-alone novel. You'll just know more about the secondary characters if you read the books in order. So if you like a lot of action, passion and humor in your paranormal romance, I hope you'll give the series a try.  🙂
I've been reading romance novels since I was twelve years old or thereabouts. I've explored many different sub-genres. But I don't read them for the thrilling action scenes, the glimpses into past centuries, or the laughs or tears they inspire. I read them for the romance. I love "watching" couples find each other and fall in love. Sometimes it's a rocky road that makes one wonder how on earth the two will make it. And sometimes the path is easy even when all hell is breaking loose around them.  When I was asked to name my top favorite book couples, I imagine I immediately acquired a deer-in-the-headlights expression of dismay. There are at least two thousand romance novels on my keeper shelves, all of which possess couples I love. I can't choose just five! I can't even choose the top five favorites in my own series. I love them all and wouldn't want to leave any out. But below are some favorite book couples who have lingered with me long after I finished reading the books.
                        Top 5 Favorite Book Couples
Candi and Hero from Laurann Dohner's Numbers.
Ashlyn and Maddox from Gena Showalter's The Darkest Night.
Zsadist and Bella from JR Ward's Lover Awakened.
Reseph and Jillian from Larissa Ione's Rogue Rider.
Lachlain and Emmaline from Kresley Cole's A Hunger Like No Other.
Who are your top five favorite book couples?
---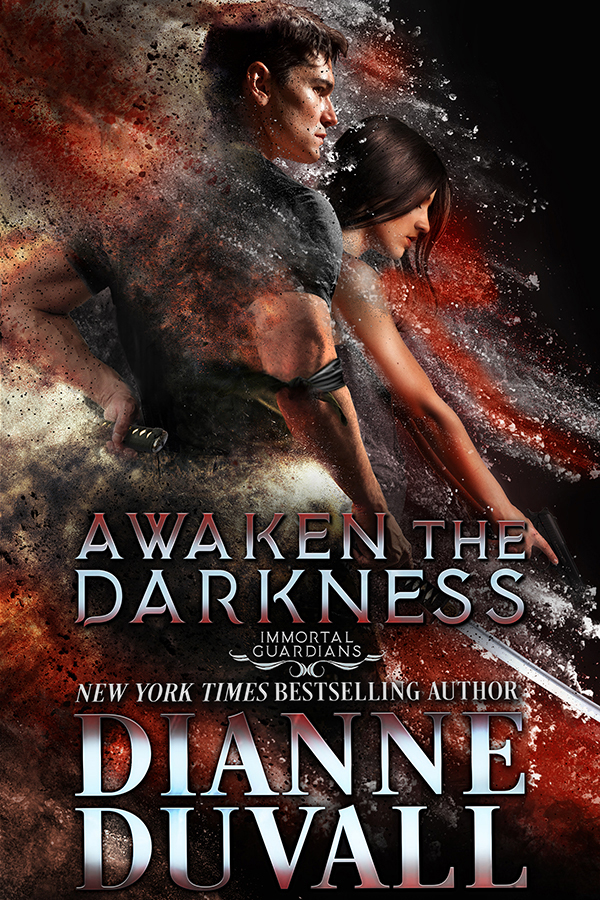 Return to the "utterly addictive" (RT Book Reviews), "fast-paced and humorous" (Publishers Weekly) world of New York Times bestselling author Dianne Duvall's Immortal Guardians. 
He awakens encapsulated in dirt with no knowledge of how he came to be there. Riddled with injuries, he can remember neither his past nor who he is. Nor can he remember what he is. But surely no mortal man could survive being buried deep beneath the earth. All he knows with certainty is that the soothing voice and presence of the woman moving around above enables him to endure the agony of his wounds. And he will do whatever it takes to be with her.
When Susan first sees the old two-story house for sale, such warmth and longing fill her that—against all reason—she makes an offer. It will take years of hard work and money she frankly doesn't have to fix up the place. So she can't explain why she bought it. She also can't explain what compels her to spend hours one night, digging in the basement until she unearths a man. A man who still lives and breathes despite having been buried alive. A man whose intense brown eyes glow amber with pain, declaring him far more than ordinary. Susan knows she should keep her distance. He has no memory and possesses gifts that would make most fear him. But as the two work together to unravel the mystery of his past, she finds herself drawn in by his teasing nature and tender touch. So much so that she loses her heart to him even as they find themselves hunted by unknown enemies who are ruthless in their quest to capture them.
GOODREADS: https://www.goodreads.com/book/show/40043924-awaken-the-darkness
Order today!
SPECIAL PRE-ORDER EBOOK PRICE—$3.99 (Save $1)
Kindle — http://bit.ly/AwakenTheDarkness_Kindle
Nook — http://bit.ly/AwakenTheDarkness_Nook
iBooks — http://bit.ly/AwakenTheDarkness_iBooks
Kobo — http://bit.ly/AwakenTheDarkness_Kobo


The Immortal Guardians Series:
Darkness Dawns (Immortal Guardians, #1) — http://amzn.to/2uevzhd
Night Reigns (Immortal Guardians, #2) — http://amzn.to/2t0Co5K
Phantom Shadows (Immortal Guardians, #3) —  http://amzn.to/2v8LABy
In Still Darkness (Immortal Guardians, #3.5) — http://amzn.to/2t9V26z
Darkness Rises (Immortal Guardians, #4) — http://amzn.to/2u4AW1V
Night Unbound (Immortal Guardians, #5) — http://amzn.to/2ueeJiB
Phantom Embrace (Immortal Guardians, #5.5) http://amzn.to/2u4BlkX
Shadows Strike (Immortal Guardians, #6) — http://amzn.to/2sLOSd9
Blade of Darkness (Immortal Guardians Book 7) —  http://amzn.to/2t9OTXZ
---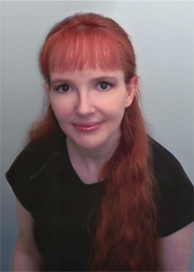 Author Bio:
Dianne Duvall is the New York Times and USA Today Bestselling Author of the Immortal Guardians series and The Gifted Ones series. Reviewers have called Dianne's books "fast-paced and humorous" (Publishers Weekly), "utterly addictive" (RT Book Reviews), "extraordinary" (Long and Short Reviews), and"wonderfully imaginative" (The Romance Reviews). Her books have twice been nominated for RT Reviewers' Choice Awards and are routinely deemed Top Picks by RT Book Reviews, The Romance Reviews,and/or Night Owl Reviews.
Dianne loves all things creative. When she isn't writing, Dianne is active in the independent film industry and has even appeared on-screen, crawling out of a moonlit grave and wielding a machete like some of the vampires she creates in her books.
For the latest news on upcoming releases, contests, and more, please visit DianneDuvall.com. You can also find Dianne online . . .
Author Links:
Blog — dianneduvall.blogspot.com
Facebook — facebook.com/DianneDuvallAuthor
Twitter — twitter.com/DianneDuvall
YouTube — youtube.com/channel/UCVcJ9xnm_i2ZKV7jM8dqAgA?feature=mhee
Pinterest — pinterest.com/dianneduvall
Goodreads — goodreads.com/Dianne_Duvall
Google Plus — plus.google.com/106122556514705041683
Author's Taproom