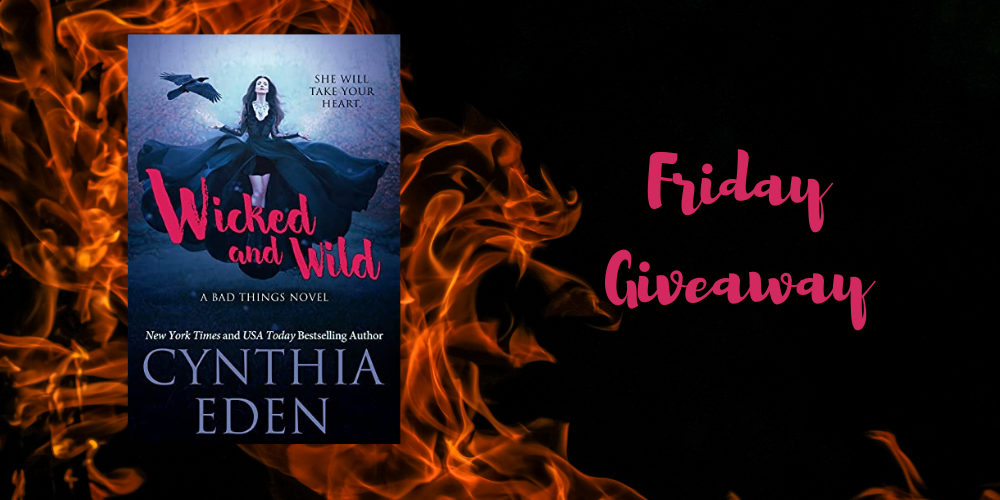 Our winner is…Timitra. Congratulations.
TGIF!
Hello, Everyone. It is Thursday night and I realized that I needed to prep my Friday Giveaway post. I ran to my computer because it was getting so very late and my brain shuts down sometime around 9 p.m. and when I got to my computer I see that it is only 7 p.m. WTF! Neither Labor Day nor the return to School herald the official end of summer. To me, the day light getting shorter is what does it. I love in the summer that it is still so bright out at 9 p.m. Once Fall hits and it gets dark right away, you are suddenly ready to go to bed and then you see it is only 6:00. Yuck!
This Friday Netflix is releasing the final season of Lucifer. I shall be declaring ownership of the television and there I will stay until I finish all 10 episodes, and then I will probably start rewatching if no one notices that I finished.
I was trying to find a book that was Lucifer-ish to celebrate my love for the show. I did find a Cynthia Eden novel, Devil in Disquise, but since it is showing for $0.00, I cannot purchase a giveaway copy.  Therefore,  I am posting a link so you can grab your own U.S. Kindle copy for free.
Since I can't giveaway a Devil story, I did have a copy of one of the other novels in that series, Wicked and Wild.
Off I go to binge Tom Ellis and company. Just leave a comment for this week's giveaway and don't forget to grab your free ebook.
Giveaway is for U.S. Kindle copy. Giveaway ends Thursday, September 16th.
She was wicked…

Everyone knew that Valerie Storm was the baddest bit—um, witch on the block. She might look like Snow White, but she had the heart of the wicked queen. She turned her enemies to ash, she danced on their graves, and she had to be stopped. But who could stand up to someone so wicked?

He was wild.

Griffin Bastien was the most powerful shifter to ever walk the earth. His claws had sent plenty of his foes to the grave. Bloodlust burned fast and hard within him, and when his beast took over, there was no stopping him.

Then Wicked met Wild.

Neither of them believed in love. And neither of them ever expected the firestorm that ignited when they kissed. But some things—some people—can't be controlled. The need that Valerie and Griffin feel for each other, the white-hot lust, will change their world.

Even hell doesn't burn this hot.

Too bad that Griffin has been keeping secrets. Too bad that he is the original assassin sent to destroy Valerie. Because when she finds out the truth, there will be no greater fury than a wicked witch betrayed. Even the biggest, baddest beast might discover that he's absolutely lost when a witch casts her spell, and he will be willing to do anything to reclaim the mate he never expected.

Buckle up, it's gonna be a wild ride.