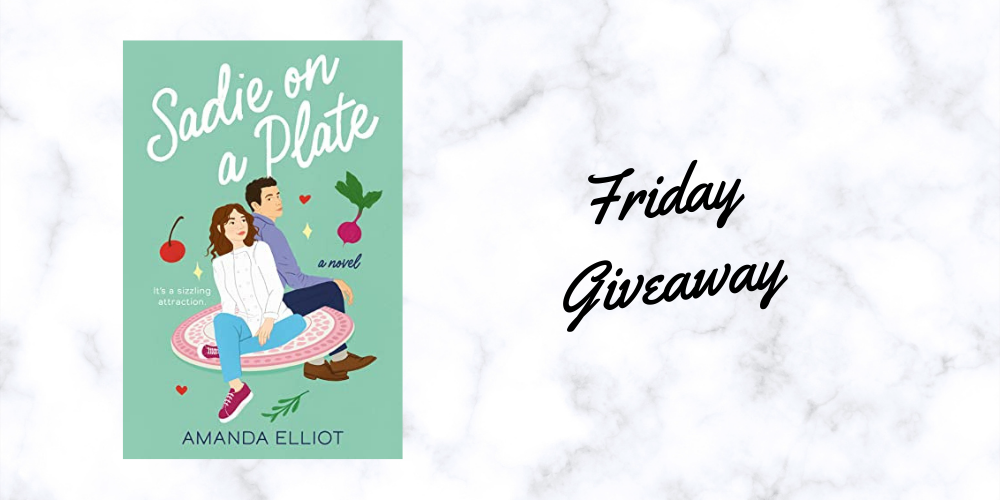 Our winner is…Linda. Congratulations.
Sorry I'm late but it's still Friday so let's do this…
It's not the reason I am late with this post but I have to absolutely complain about TikTok.  Who invented this eighth circle of Hell?  I avoided TikTok for months and months.  No, No, No!   I wasn't interested in watching any of that nonsense.  I had things to do and no time for that.  Problem is that not only is it all over Facebook and Instagram but everyone kept sending me videos.  Of course without a TikTok app, I couldn't play them so eventually I gave in and downloaded the app.
I don't know about you but especially when I am tired at the end of the night, it becomes so easy to let that one video someone sent you turn into an hour and half of mindless video scrolling.  WTF!!  I never sat in front of the TV mindlessly clicking channels but now I am losing so much of my life to this stupidity.   Which also means that that was an hour and half I could have been reading my book  and now I'm behind.
I really want to remove this app from my phone for my own sanity but now my sister and I have progressed from sending each other memes to sending TikTok.  My husband sends me videos constantly and my kids and I shares things back and forth.    As soon as I remove it, all I am going to hear is "Did you get the video I sent you?"    Make it stop!
Who else has been sucked into TikTok hell and how do I get out of it?
Just leave a comment to be entered, and I can't be a link to a TikTok video!
Giveaway is for a paperback copy and is open to U.S. residents only.  Giveaway ends Thursday, May 5th.   (May?  Did I TikTok time travel?)
A chef's journey to success leads to discovering the perfect recipe for love in this delicious romantic comedy.

Sadie is a rising star in the trendy Seattle restaurant scene. Her dream is to create unique, modern, and mouthwatering takes on traditional Jewish recipes. But after a public breakup with her boss, a famous chef, she is sure her career is over–until she lands a coveted spot on the next season of her favorite TV show, Chef Supreme.

On the plane to New York, Sadie has sizzling chemistry with her seatmate, Luke, but tells him that she won't be able to contact him for the next six weeks. They prolong their night with a spontaneous, magical dinner before parting ways. Or so she thinks. When she turns up to set the next day, she makes a shocking discovery about who Luke is….

If Sadie wants to save her career by winning Chef Supreme, she's going to have to ignore the simmering heat between her and Luke. But how long can she do that before the pot boils over?