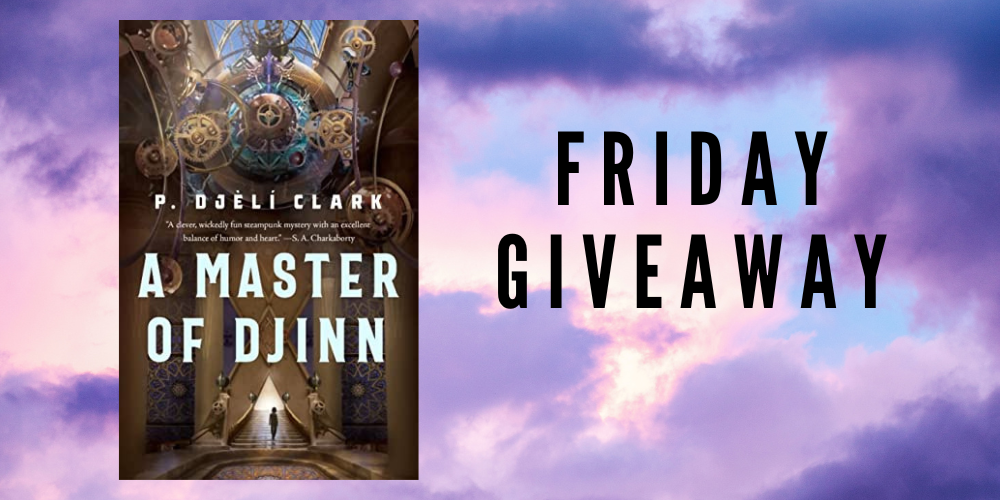 Our winner is…Timitra. Congratulations
Happy "Mother's Day Weekend" Friday!
Hey everyone! I just spent the last few hours cleaning up the garden which actually just means I was pulling out all the dead plants that I planted last year (at least the ones that weren't already eaten by the deer). The good news is that I now know where I will be planting this year's soon to be dead plants. Yay!
I saw this week's giveaway in one of many book related emails that I get each week. Maybe it was just that pretty cover that caught my attention, I am shallow that way, but there are many, many glowing reviews about this story and I had to try it. And if I am going to try it, I need to share with you.
I hope everyone has a wonderful Mother's Day. Remember, Moms love books!
Just leave a comment to be entered. This is for a U.S. Kindle copy. Giveaway ends Thursday, May 12th.
Cairo, 1912: Though Fatma el-Sha'arawi is the youngest woman working for the Ministry of Alchemy, Enchantments and Supernatural Entities, she's certainly not a rookie, especially after preventing the destruction of the universe last summer.

So when someone murders a secret brotherhood dedicated to one of the most famous men in history, al-Jahiz, Agent Fatma is called onto the case. Al-Jahiz transformed the world 50 years ago when he opened up the veil between the magical and mundane realms, before vanishing into the unknown. This murderer claims to be al-Jahiz, returned to condemn the modern age for its social oppressions. His dangerous magical abilities instigate unrest in the streets of Cairo that threaten to spill over onto the global stage.

Alongside her Ministry colleagues and her clever girlfriend Siti, Agent Fatma must unravel the mystery behind this imposter to restore peace to the city – or face the possibility he could be exactly who he seems…