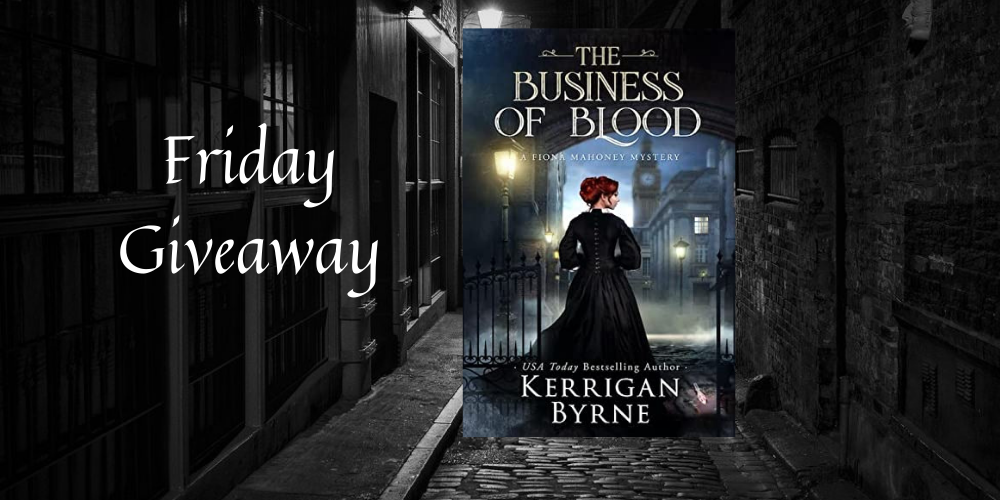 Our winner is… Texas Book Lover. Congratulations.
Happy Friday!
It's going to be a hot weekend which I think is perfect for hanging around with a cool drink and a hot book.
I just picked up a copy of the newly released and highly anticipated Book 2 in the Fiona Mahoney Mysteries. This series focuses on Fiona Mahoney, who is ahead of her time creating a crime scene clean up business during regency England in the time of Jack the Ripper. I will try and get my review of Book 1 posted this week but I really like Fiona for her bravery and fortitude. The author creates some interesting secondary characters to round out the story and we have met several new interesting characters in book 2 already. Although, I do wish the author had invented her own serial killer vs using Jack the Ripper.
If anyone is interested, the dog trial wasn't pretty. First trials are overwhelming with noises, dogs and people. There was a lot of unnecessary running around on course but we did end on a high note where they both finished the course taking all the jumps, including weave poles and crossed the finish line under control. That is the best I could have hoped for. We have another trial at the same place Memorial Day weekend so hopefully it soon becomes same old, same old before too long.
I am off to start my reading weekend.
Leave a comment to be entered. This is for a U.S. Kindle copy. Giveaway ends Thursday, May 26th.
London, 1890. Blood and death are Fiona Mahoney's trade, and business, as they say, is booming.

Dying is the only thing people do with any regularity, and Fiona makes her indecorous living cleaning up after the corpses are carted away. Her childhood best friend, Mary, was the last known victim of Jack the Ripper. It's been two years since Fiona scrubbed Mary's blood from the floorboards, and London is no longer buzzing about the Ripper, but Fiona hasn't forgotten.

And she hasn't stopped searching for Jack.

When she's called to a murder in the middle of the night, Fiona finds a victim mutilated in an eerily similar fashion to those of the Ripper, and only a few doors down from Mary's old home. The relentless, overbearing, and irritatingly handsome Inspector Grayson Croft warns her away from the case. She might have listened, if she hadn't found a clue in the blood. A clue that will lead her down a path from which there is no return.As a killer cuts a devastating swath through London, a letter written in blood arrives at her door, and it is only then that Fiona realizes just how perilous her endeavor is. For she has drawn the attention of an obsessive evil, and is no longer the hunter, but the prey. Fiona Mahoney is in the business of blood.