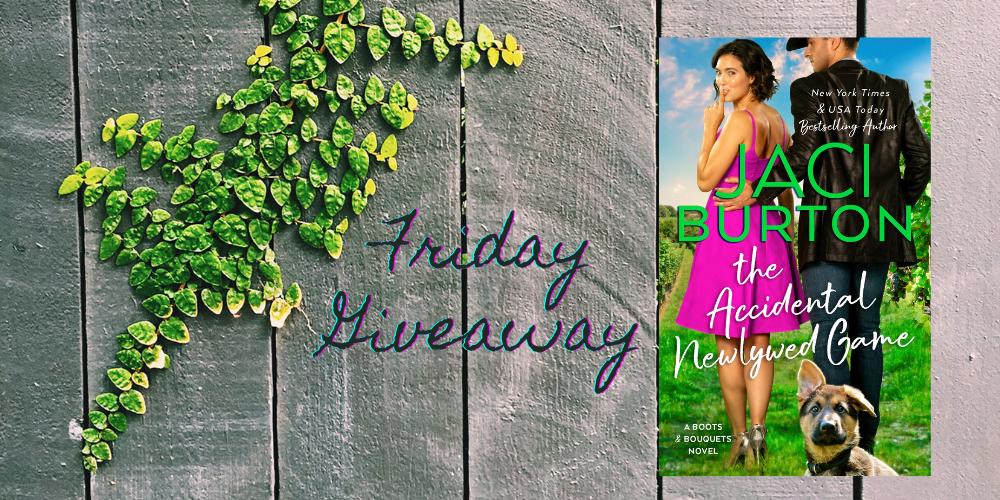 Our winner is…Liz H. Congratulations
Happy Friday!
We have a theme going.  We have another small town romance with a cute dog on the cover so I stole last week's banner.  Hehe.
I am being forced to kick back and relax.  I went to an orthopedist about my knee issues and he sent me for physical therapy.    Physical therapy solved the knee issue, leaving no doubt that my crappy knee was compensating for tendonitis in my ankle.   So it seems my time going to the gym and doing dog training have been forcefully cut off because he put me in a boot.  A BOOT!   It seems a little excessive to me but he has booted me.   This had me sulking a lot today.  I know it is no big deal and hopefully, it will solve my problem before the Fall agility competitions begin but it is annoying.  I was going to run to get a few things at the grocery store but went home instead as just the thought of hobbling through the store made me sad (because of course what I wanted was in the farthest part of the store).
I know.  Poor me!  I will have to console myself with a few good books.  Hopefully my family doesn't forget about me stuck on the couch.   The husband immediately sent me a Frankstein's monster gif. 🙁
Just leave a comment to be entered in this week's giveaway.  Psst…I have something special for next Friday.
Giveaway is for a paperback copy and open to U.S. residents only.  Giveaway ends Thursday, July 28th.
Wedding planner Honor Bellini is in Las Vegas for a work convention when she runs into her sister's ex-fiancé, Owen Stone, who's also in town for his craft brewery business. They're both glad to see a familiar face from home…until a night of drinking leads to waking up in bed together–and a marriage certificate from a wedding that neither of them can recall.

Horrified, Owen suggests an immediate annulment. Honor agrees, but when they spend the day together, their chemistry is overwhelming. Plus, Honor has a flash of memory of their steamy wedding night, and she definitely likes what she remembers. They decide to wait before cancelling the whole marriage thing, though they both head back to Oklahoma determined not to tell anyone at home what happened in Vegas.

The problem is, Honor and Owen can't seem to stay away from each other–or keep their hands off one another. The longer they keep their secret, the harder it gets to deny how they really feel. Even worse, this huge secret has the potential to hurt someone they both care about. They need to get an annulment before this accidental marriage turns into love.