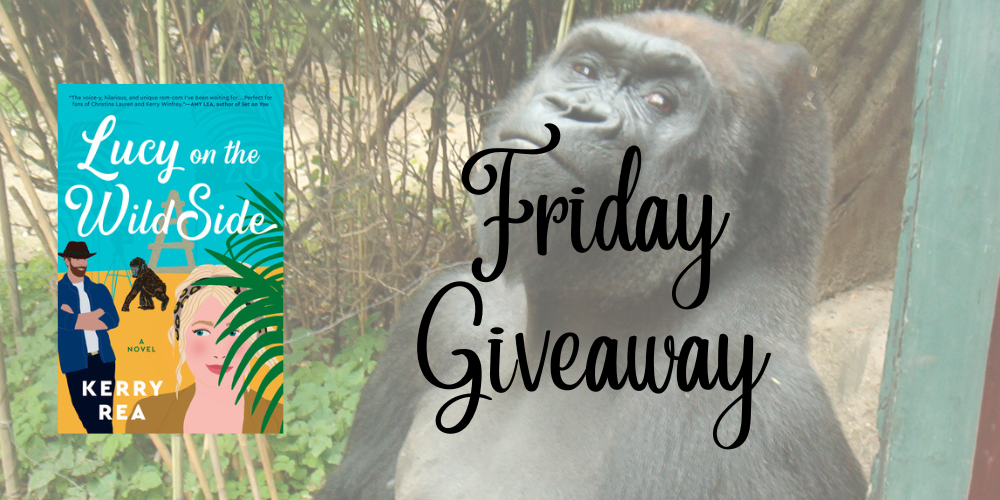 Our winner is…Linda. Congratulations.
It's Friday!
This is my only non-college visit weekend for the next few weeks but that doesn't mean that I get a quiet relaxing weekend.   We do have a family wedding and that means my college kid will be home for the weekend and then a mad dash back to her college come Monday morning.
While on our very long trip last weekend to Western New York,  I was able to ensnare my kid with my audiobooks.   I caught her listening to the end of The Akseli as we arrived at the college and finished the final battle as we started our journey home.  I didn't want to lose her and I had already keyed up my Graphic Audio copy of Sweep of the Blade by Ilona Andrews for the ride home and she was loving it.  For those who don't know, Graphic Audio has an entire cast narrating the story along with sound effects and music.   She loves Arland, vampire knight and Marshall of House Krahr.   Personally, I love little Helen.   I was so excited that she was enjoying it so much.   I am going to save the rest for our next trip and it can be our thing — visiting colleges and listening to space adventures.
For this week's giveaway I have a copy of Lucy on the Wild Side by Kerry Rea.
This giveaway is for a paperback copy and is open to U.S. residents.  The giveaway ends Thursday, October 27th.
Just leave a comment to be entered.
A charming and wildly funny new romantic comedy by Kerry Rea, author of The Wedding Ringer.

Lucy Rourke has two great loves in her life: the gorilla troop she cares for as a primatologist and the laundry list of reality TV shows she watches to escape the fact that her actual love life doesn't exist. And like a reality contestant gunning for the final rose, Lucy's laser-focused on one thing: getting promoted to head keeper. So when a wildlife docuseries hosted by hotshot TV personality Kai Bridges chooses her zoo as its summer filming location, she sees an opportunity to showcase her beloved gorillas to the world and land a starring role in her department.

When Kai and his film crew arrive, however, it's obvious to Lucy that Kai cares more about sky-high ratings than the gorillas, and he considers her a camera-averse know-it-all whose wardrobe consists entirely of khaki. But she's surprised to discover there's more to him than his rugged good looks and cheesy catchphrases…and that maybe a promotion isn't the only thing she wants. But when secrets from their pasts threaten to complicate everything, Lucy discovers that happiness and success aren't the same thing—and that finding joy just might mean getting a little wild.