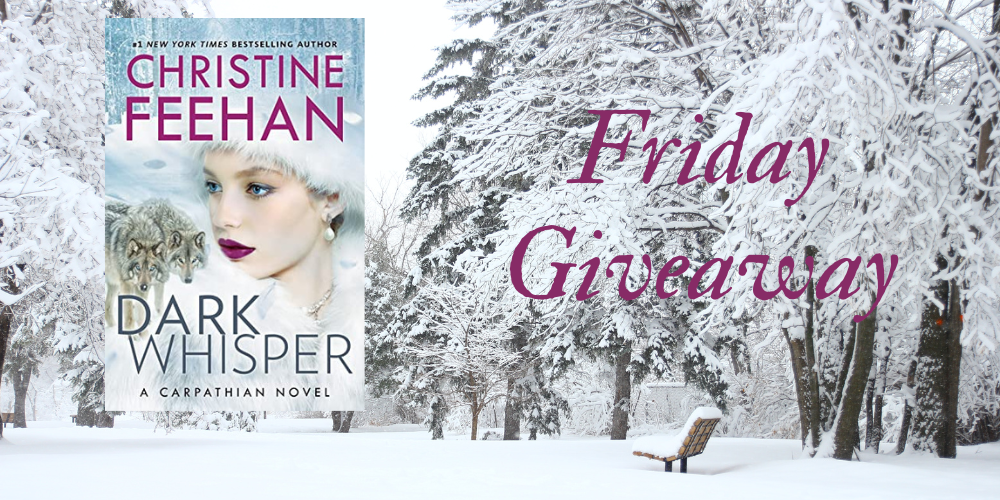 TGIF!
While I feel for my neighbors in Buffalo, NY, it has unseasonably warm here in the Hudson Valley.   I know global warming is bad, really bad, but when it is 60 degrees in January, it is hard to remember to be angry.  No, it's very bad!  Is it?  Okay, yes, it is very bad but I am going to secretly enjoy it while it lasts.  Especially since looking at this cover is making me very, very cold!
It is already mid-January and we have not discussed what books everyone is looking forward to this year.   I already finished the new Kate Daniels' novella Magic Tides.  I honestly am not certain what is coming out this year.  Of course, there will be the new J.D. Robb novels which I will definitely pick up, but I can't think of what else is scheduled to be released.  What are you looking forward to reading this year?
This giveaway is for a hardcover copy and is open to U.S. residents only.  Giveaway ends Thursday, January 26th.
Just leave a comment to be entered.
Embrace the seductive call of the latest novel in Christine Feehan's #1 New York Times bestselling Carpathian series.

Vasilisa Sidkorolyavolkva is a Lycan of royal blood. She knows what is expected of her, but all she wants is to be out from under her family's watchful eyes. There is a fire inside her that is building. A restlessness coupled with a sense of growing dread. Every day she feels the weight of the legacy passed down through generations. The prophecy that says a man will come to claim her as his mate, and that she will guard his soul. She knows nothing about him except that he is hers. But nothing seems real until the night she meets him in the flesh….

Afanasiv Belan is a Carpathian, an ancient one. In all the centuries of his existence, no one has ever affected him like Vasilisa. He can see into her mind and feel what is in her heart. They are so alike, warriors bound by honor and plagued by secrets. They both know they must reveal the darkest parts of their souls if they hope to survive and protect the ones they love.

But if they claim each other as lifemates, it will change them down to the bone. They will become something more—something feared by both of their kinds…