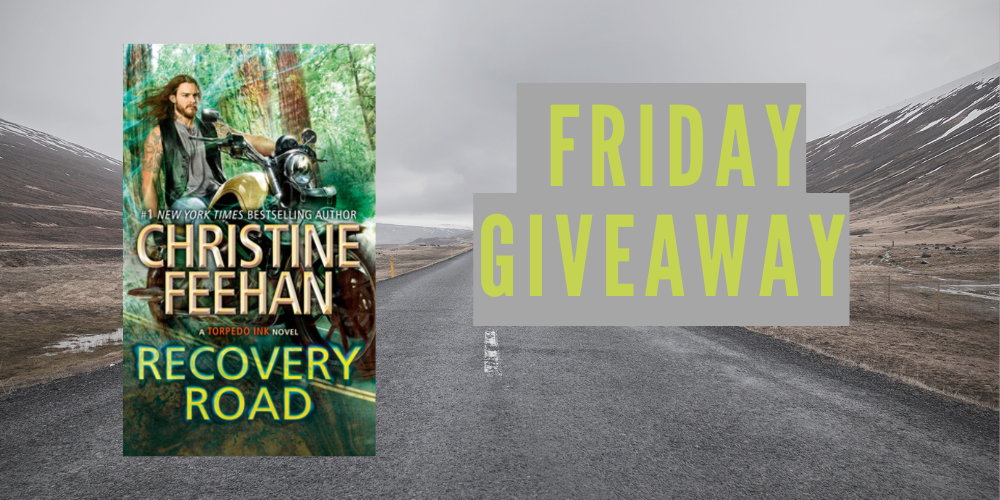 Happy Friday!
A quick check in.   My college kid has been home for winter break and she and I have been doing a lot of jigsaw puzzles.  A lot.   That is why I almost missed Friday Giveaway, yikes!   We were so focused on starting our newest puzzle which is a really nice Pixar Artist Desk, that I forgot what day it was.  But, I am here now to check in and this week I have the newest Christine Feehan novel from her Torpedo Ink series, Recovery Road.   (Pst…I have another Feehan book which I found at the bottom of the giveaway pile, but you will have to wait until next week.)
It's late…so late that I forgot to finish this post last night.  Maybe I fell asleep in the middle of it.
Just leave a comment to be entered.  This giveaway is for a paperback copy and is open to U.S. residents only.  Giveaway ends Thursday, January 19th.
A broken man finds a woman worth living for in the new novel in #1 New York Times bestselling author Christine Feehan's Torpedo Ink motorcycle club series.

Kir "Master" Vasiliev doesn't care whether he lives or dies. He's a burnt-out shell with no one and nothing but his club. Whatever Torpedo Ink needs, Master will put himself in harm's way time after time. If he doesn't make it back, he's certain everyone will move on just fine.

Investment banker Ambrielle Moore knows her own mind, and she's not willing to settle for anyone. So when a second-rate gangster and his thugs try to coerce her into marriage—and giving up all of her family's money—she's having none of it. Until they turn to cold-blooded murder.

Grieving and enraged, Ambrie is ready to go scorched earth on her captors when Master shows up anticipating a damsel in distress. But Ambrie is nothing like he expected, and everything he never knew he desired….