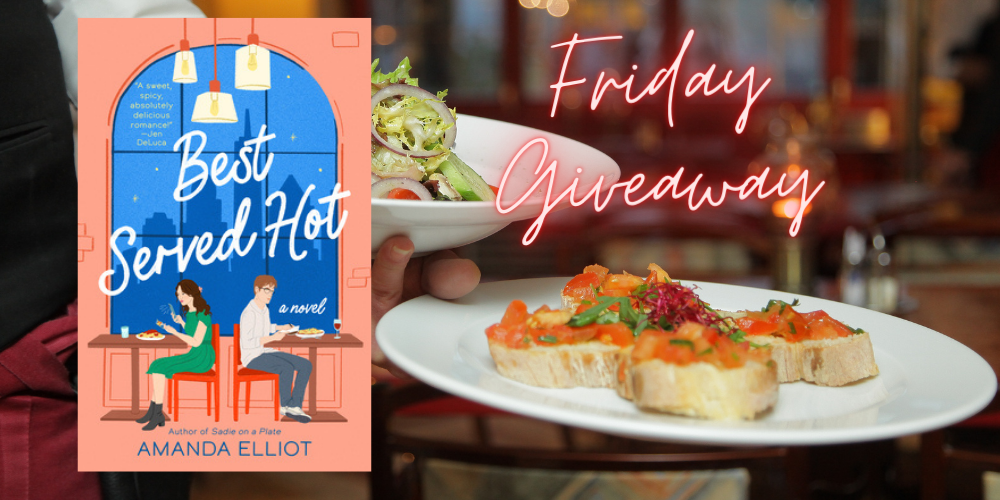 Happy Friday!
This was a fun story focusing on social media, influencers and good food.  I liked how the author described the foods, the mixing of flavors and what made them special.  You really wanted to try everything she described, even foods I normally wouldn't have tried.  I have watched a few Instagram reels of people highlighting some of those tiny, hole in the wall restaurants that you find all over Manhattan and some things look so good.  I really just want to jump in my car and try them.  Then  I remember that I hate city traffic, and I don't.
Social media is taking over, and more and more often it is becoming the place where we get our news or our recommendations over TV, newspapers or magazines.
I talked about BookTok last week which is the place to go for book recommendations but after watching many of those videos, their general reviews are more "if you like this author, you will also like…" or "if you are looking for a story about foodies, these are similar…"   They point to their full book shelves but I haven't found one that actually discusses plots or characters or things they like or didn't like or why.  Having someone point out a pile of books that are all paranormal romance or all enemy-to-lover trope is fine, but I want to know if you liked a book or not and why.  And can we talk about those people who shelve books by color, WTF?  That looks nice but I hope they never want to find a specific book ever again.  If I am going to share an author or series with you, I want to be able to find it all, not run back and forth from room to room trying to remember what color the spine was.  Nope!
That's why my algorithm feeds are all about food because someone is sharing something yummy and not only showing me the yummy but making those yummy noises to boot.
So for this week's giveaway leave a comment and let us know – where do you get your recommendations, be it books or snacks?  Is it all social media or more mainstream sources?
This giveaway is for a paperback copy and open to U.S. residents only.   Giveaway ends Thursday, March 2nd.
Two restaurant critics learn their opposing tastes might make for a five-star relationship in the next foodie romantic comedy from the author of Sadie on a Plate.

By day, Julie Zimmerman works as an executive assistant. After hours, she's @JulieZeeEatsNYC, a social media restaurant reviewer with over fifty thousand followers. As much as she loves her self-employed side gig, what Julie really wants is to be a critic at a major newspaper, like the New York Scroll. The only thing worse than the Scroll's rejection of her application is the fact that smarmy, social-media-averse society boy Bennett Richard Macalester Wright snagged her dream job.

While at the Central Park Food Festival, Julie confronts the annoyingly handsome Bennett about his outdated opinions on social media and posts the resulting video footage. Julie's follower count soars—and so does the Scroll's. Julie and Bennett grudgingly agree to partner up for a few reviews to further their buzz. Online buzz, obviously.

Over tapas, burgers, and more, Julie and Bennett connect over their shared love of food. But when the competitive fire between them turns extra spicy, they'll have to decide how much heat their relationship can take.