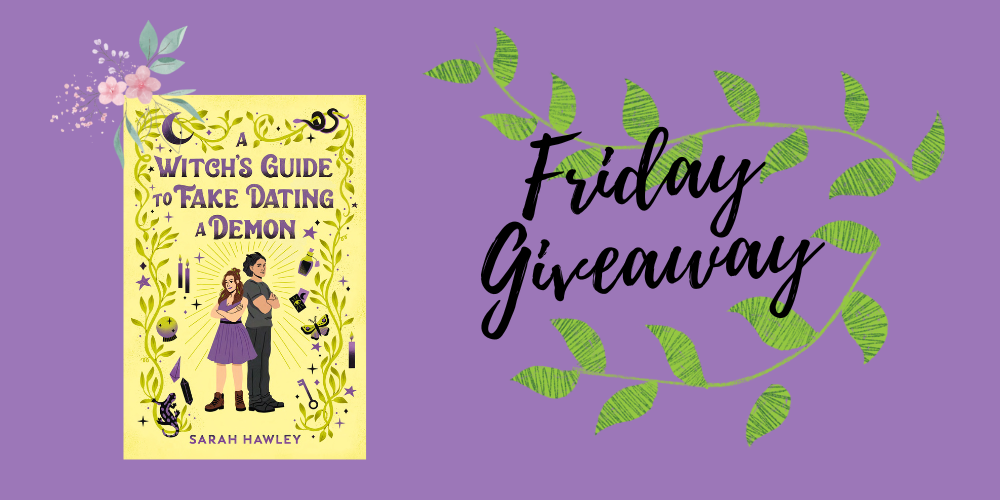 Our winner is…gamistress66. Congratulations
Happy Friday!
As I mentioned earlier this week, this week's giveaway is a funny, light-hearted paranormal romance.  We were introduced to some fun characters in Mariel and her friends and it was so funny to watch the broody demon come to terms with feelings.  With the exception of some very annoying mothers, this story was just a fun time.
Just leave a comment to be entered in this week's giveaway.
Giveaway is for a paperback copy and open to U.S. residents.  Giveaway ends Thursday, March 16th.
Mariel Spark knows not to trust a demon, especially one that wants her soul, but what's a witch to do when he won't leave her side—and she kind of doesn't want him to?

Mariel Spark is prophesied to be the most powerful witch seen in centuries of the famed Spark family, but to the displeasure of her mother, she prefers baking to brewing potions and gardening to casting hexes. When a spell to summon flour goes very wrong, Mariel finds herself staring down a demon—one she inadvertently summoned for a soul bargain.

Ozroth the Ruthless is a legend among demons. Powerful and merciless, he drives hard bargains to collect mortal souls. But his reputation has suffered ever since a bargain went awry—if he can strike a bargain with Mariel, he will earn back his deadly reputation. Ozroth can't leave Mariel's side until they complete a bargain, which she refuses to do (turns out some humans are attached to their souls).

But the witch is funny. And curvy. And disgustingly yet endearingly cheerful. Becoming awkward roommates quickly escalates when Mariel, terrified to confess the inadvertent summoning to her mother, blurts out that she's dating Ozroth. As Ozroth and Mariel struggle with their opposing goals and maintaining a fake relationship, real attraction blooms between them. But Ozroth has a limited amount of time to strike the deal, and if Mariel gives up her soul, she'll lose all her emotions—including love—which will only spell disaster for them both.