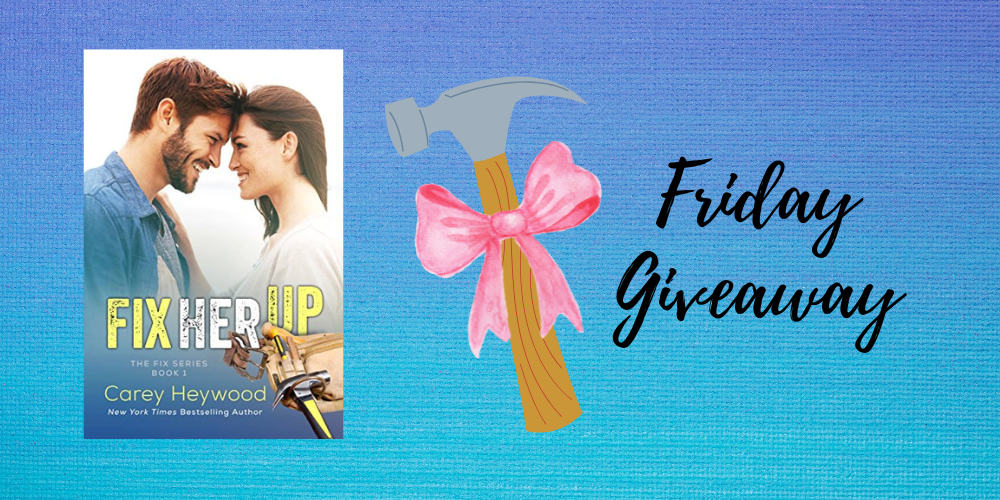 It's "everyone jump on this" Friday.
Hey everyone.  Our Friday Giveaways might jump around and become Saturday Giveaways or Sunday Giveaways or maybe even Thursday Giveaways for the next few weeks.  I signed up to take a Home Maintenance class starting next week.  I am very excited.  I have wanted to take this class for a few years now since I first saw it under it's original name, Home Maintenance for Woman.  Now its Home Maintenance for Everyone.  You know some guy was offended.  We will be  learning basic electric, plumbing, etc. and I can finally starting  checking some basic home fixes off my list.
In honor of my new class, I was looking on my shelves for a home repair romance, which I did not find.  I did find a list of romances involving home repair.  I picked Fix Her Up off the list but when I went to Amazon, it is currently being listed for FREE.  That is why everyone needs to jump on this Friday Giveaway since it is a publisher price reduction "giveaway" so everyone click the link and download your free copy ASAP.
I will see everyone next week for more book talk.  Have a great week!
Finley Reeves is the queen of bad mistakes. Fresh off a bad divorce, she decides to rebuild her life from the ground up – starting with a fixer-upper that's got more leaks than the Titanic. Deciding to tackle this project alone might be her biggest mistake of all…. That is, until Noah Thompson shows up at her front door like a knight in a shining tool belt and makes her an offer she'd be crazy to refuse.

Noah's sexy, rugged, and good with his hands, but Finley swears she doesn't need his help – in the basement, or in the bedroom. Can this unlikely couple build a future together? Or will this be one fixer-upper that is better off left alone?