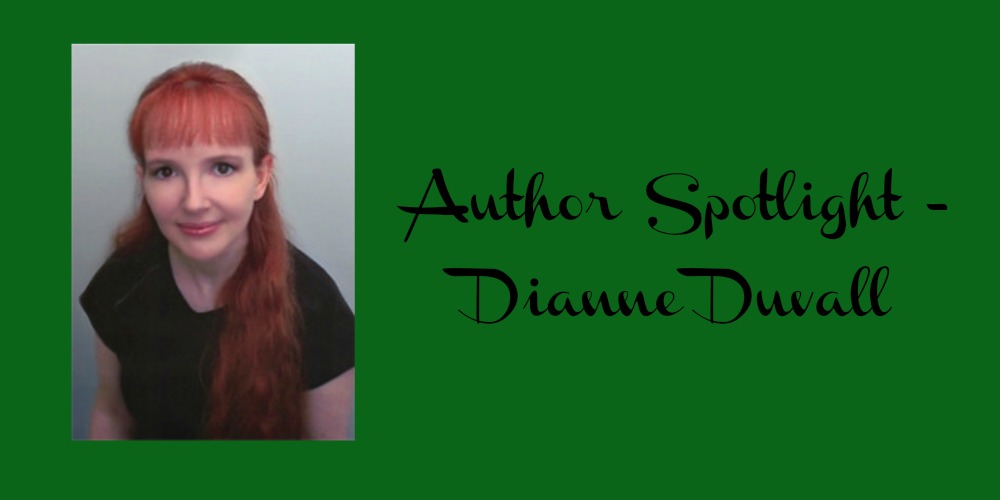 If you enjoy Sherrilyn Kenyon's Dark Hunter series, you should pick up a copy of Dianne Duvall's Immortal Guardian series. But let me point out first, that a secret group of special protectors who save humans from vampires is really the only similarity between the two series. I spoke with Dianne Duvall in 2012 and again last year when we talked about her Gifted Ones spinoff.
In Duvall's series, her Immortal Guardians were once simply humans who were gifted ones, or humans with a little something extra in their DNA. While as humans they might have been insightful, once they are infected with the same virus that turns normal humans into crazed vampires, these gifted ones become Immortal Guardians and that insight has blossomed into an ability to see the future. No, not all the Immortal Guardians see the future. Some can teleport. Some can read minds or emotions. Some are capable of healing others. Their gifts vary with their individual DNA.
The Immortal Guardians are lead by Seth and David. We don't really know exactly what Seth or David are, but they are more than just gifted ones who have been turned. I am sure we will eventually get more insight into these two characters as the series continues. Each Guardian is assigned a Second, a human who is part of a network who protect the Guardians and run errands for them. The Guardians might have advanced DNA and not be effected by the madness that effects the regular humans who are turned into vampires, but just like the vampires, they are effected by sunlight and have a need for blood in order to heal from wounds. Unlike vampires, they don't track victims and attack them, the Guardian's network of humans donate bagged blood for the use by the Guardians. I did prepare a Dream Cast for Heroes and Heartbreakers so you can check that out and get a better introduction of characters.
I have a special affection for her dark sheep of the series. First Bastian (Phantom Shadows), who believed for centuries that he was a vampire and worked against the Guardians for decades trying to work up an army to destroy them. As you can imagine, when it was learned that he was, in fact, a former gifted one, he wasn't welcomed warmly into the Immortal Guardian family. My second favorite would be Zach (Night Unbound). Zach is just like Seth but if you think that means you will find out more about Seth, think again. They managed to tell Zach's story and keep mum as to exactly why Seth and Zach are different from the Guardians and to have a really good reason not to inform us. You have to admire a sneaky author and you really can't fault her too much. Although Zach and Seth lived in the same family grouping for centuries, they are in no way friends and Lisette almost lost her leader's trust by keeping her relationship with Zach a secret. No suprise that the two men who aren't loved by all became friendly with each other.
Last year, Dianne also released the first of her Gifted Ones series, which is sort of a prequel of the Immortal Guardians series and introduces us to some non-infected gifted ones who will someday lend DNA to our future guardians. The second book which is due out shortly, Rendezvous with Yesterday, will in fact include a secondary character, Marcus Graydon, who will eventually become an Immortal Guardian and is featured in Night Reigns.
I have enjoyed each book that Dianne has written and her characters and stories are definitely on my Must Read list.
---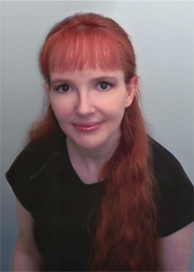 Dianne Duvall is the New York Times and USA Today Bestselling Author of the Immortal Guardians paranormal romance series. Her debut novel Darkness Dawns, Book 1, was nominated for the RT Reviewers' Choice Award for Best Vampire Romance by RT Book Reviews and for Best Paranormal Romance – Vampire by The Romance Reviews. Night Reigns, Book 2, was declared an "utterly addictive" Top Pick by RT Book Reviews and was nominated for Best Paranormal Romance 2011 by The Romance Reviews. Phantom Shadows, Book 3, was named a Top Pick by both The Romance Reviews and Night Owl Reviews. Her Immortal Guardians novella "In Still Darkness" was released in the Predatory Anthology in May 2013. Darkness Rises, Book 4, was also nominated for the RT Reviewers' Choice Award for Best Vampire Romance. Night Unbound, Book 5 in the series, will be released on September 2, 2014.
When she isn't writing, Dianne loves all things creative. When her nose isn't buried in a book, she is very active in the independent film industry and once even appeared onscreen as a machete-wielding maniac not unlike the vampires she so loves to create in her novels.
See more books by Dianne Duvall: