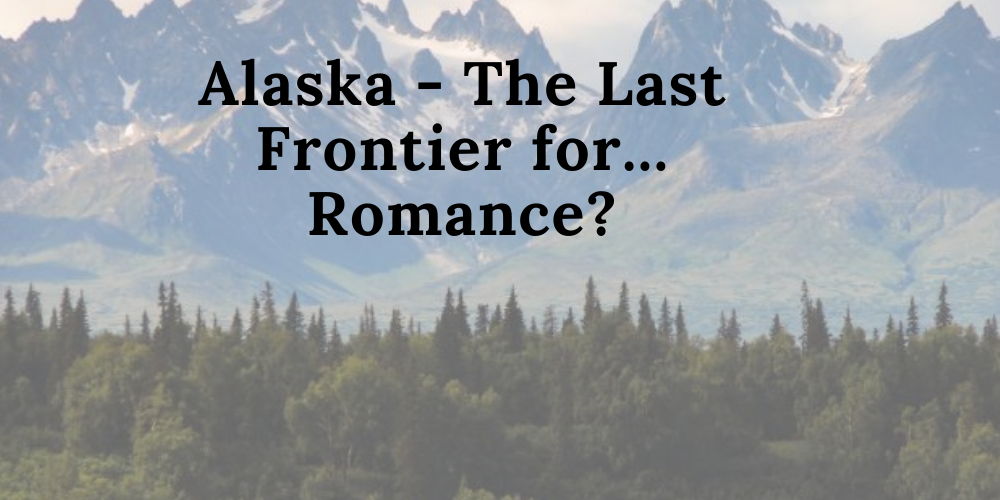 A very popular romance trope is small town romance.   A place where neighbors take care of each other and everybody knows everyone else's business.   Yet somehow your average small town just isn't small enough any more.  It seems that a population of 5,000 souls is considered way too crowded in our post-covid world and romance novels have to pack their small town bags and find somewhere even smaller.  A place filled with unspoiled  beauty and locals who…really don't want your outsider butt showing up and spoiling their perfect little town and they will happily toss you out into the freezing snow.
In what seems to be a booming trend, small town romances are moving north to small teeny tiny towns in Alaska.  I don't know who decided that small towns in the lower 48 states are just too crowded to be considered for small town romances but there are a growing number of romances shining a light on the untouched splendor of the Alaskan wilderness and the mesmerizing beauty of the northern lights.   These romances all share a love for the remote beauty of the snowy mountains and the grumpy mountain men who don't want you there.    These mountain men are very skittish about  losing their heart to women who can't tough out the harsher parts of Alaskan life and he needs to find that one special woman who will see the beauty of the barren wilderness as their new home.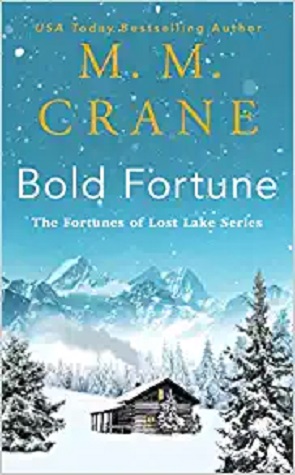 Author M.M. Crane will take us to the former gold mining town of Lost Lake, AK in The Fortunes of Lost Lake series.  A town so small that tourists are unheard of and a new face will cause a stampede of the few hundred people around who want to take a look.  The Fortunes are one of the original settling families tasked with deciding what happens to the old gold mines and protecting the splendor of the area.  In Bold Fortune, Violet Parrish comes to Lost Lake to convince Quinn Fortune to put the lands into a conservatorship to protect the purity, but grouchy Quinn doesn't need an outsider dressed all in pink telling him what to do to protect his land and challenges Violet to last a week in the Alaskan wilderness.  Challenge accepted!
The little town of Sweet Home, AK was created by author Patience Griffin.   Once Upon a Cabin is a double romance as sisters, Tori and McKenna St. James are sent to Alaska to tough it out or lose their inheritance.   Tori and McKenna are each paired up with their own Alaskan native to learn the ropes and find an inner strength that surprises even them.
Moose Springs, AK series by Sarah Morganthaler has the locals working against the lodge which bring the spoiled rich to their little haven fearing the outsiders will never appreciate the natural beauty around them.  The locals keep their best shops to themselves by not putting out signs to catch a tourists eye.  In The Tourist Attraction, Graham Barnett hates that his restaurant, The Tourist Trap, is popular with the visiting tourists.   He hates all the people who come to his town and act like they own it and would love to close down the resort.   The only exception is tourist Zoey Caldwell who has come for her dream vacation in the Alaskan wilderness, if she can survive her own wilderness misadventures.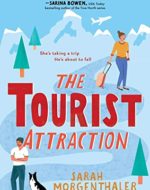 The Hearts of Alaska series by Alanna Martin shows that even small towns might be too small when two families fight like the  Montagues and Capulets.   Helen, AK has the locals splitting the town in two each backing one family in this long standing family feud.  This leaves Nate Porter and Lydia Lipin as the Romeo and Juliette of Alaska in  Love and Let Bark, both dreaming of a world where they can be together without losing their families.
Finding Paradise by Barbara Dunlop brings to town something every grumpy mountain hermit  hates, a matchmaking service to introduce big city girls to the small town men of Paradise, AK.   Conrad "Cobra" Stanford knows that big city girls can't tough out the Alaskan wilderness and the idea of losing his heart to someone who just won't stay doesn't sound like a great plan to him.
As a fan of a nice day at the beach, I am excited to allow these authors to show me the beauty of the mountains, take me for a walk on a glacier or explain how to survive a sudden blizzard while I sit at home by the warmth of my fireplace.
So this winter, before you start complaining about having a case of cabin fever, maybe pick up one of these small town romances featuring a real Alaskan winter, and feel better about your silly few inches of snowfall.