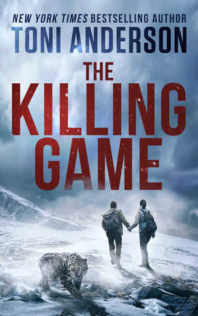 Published by
Self Published
Genres:
Action
,
Military
Pages:
368
Format:
eBook
Source:
Author



I received this book for free from Author in exchange for an honest review. This does not affect my opinion of the book or the content of my review.
This post contains affiliate links you can use to purchase the book. If you buy the book using that link, I will receive a small commission from the sale.
---
I received this book free for signing up for the author's newletters.
Axelle Dehn is the biologist in charge of the Snow Leopard program. The Wakhan Corridor where the few remaining wild snow leopards call home is wedged in between several war torn areas in Afghanistan. Volatile as the area is known to be, the snow leopards usually safe from humans through their own stealth as well as the protections afforded by being an endangered species. But Axelle has been returned earlier than expected to the region because someone is killing her leopards and it appears they are using the tracking signal on the collars she herself put on the leopards to study them. Axelle and her assistant arrive to re-trap the leopards and remove the collars before she loses any more of those precious few snow leopards.
British SAS trooper Ty Dempsey and his team have been dropped into the Corridor because reports indicate a dangerous Russian terrorist has emerged from hiding and the question is why. Dmitri Volkov is responsible for teaching many of the terrorist cells how to make the bombs that kill and wound so many soldiers and most of the world's governments would like to get their hands on him but Dempsey's orders are to shoot to kill.
Dempsey isn't certain if he can trust Axelle, but it looks like they are both seeking the same man. If Axelle is simply a biologist trying to protect snow leopards, Dempsey knows that she has no chance again the dangerous terrorist who created the maps on the many caves and hideouts located in this region. Protecting Axelle isn't his mission but if he can use her and her snow leopards to help him complete his mission, he will consider keeping her safe as part of his duty.
But where there are spys and soldiers, there are also those playing politics. Some secrets are worth killing for and Axelle, Dempsey and his team, might just be pawns on a long-running gave of chess going back decades.
I enjoyed the story of Axelle and Dempsey and trying to protect the snow leopards. I just found the additional, very convoluted plot of spy vs spy to have dragged down the story. While everything ties up in the end, some things seemed unnecessary, such as Axelle being trapped in a building that was bombed as a child. Of course it looks like the Volkov, who is a bomb maker, must have caused it and it will tie up the past and present, it turns out he wasn't the one to plant that bomb. So why do we keep going back to this childhood terror?  Simply to explain Axelle being claustrophobic?   Couldn't she just not like exploring the mountain caves without a childhood trauma. It seemed unnecessary with all the other characters and decade old secrets that we needed to digest. This story appears is a stand alone and not part of Toni Andersons various series involving FBI and other alphabet organizations.  So I don't understand why the need for such a convoluted plot or the introduction of all these various characters.   They weren't characters from previous stories that we would already know.
I was enjoying what was happening with Axelle, Dempsey and the snow leopards and I felt that diverting to those decade old secrets dragged the story down for me.
The story and all its divergence will wrap up in an understandable but still convoluted finale, but I wish we could have stayed with Axelle, Dempsey and the snow leopards in the Wakhan Corridor, and simplified the reason why the Russian terrorist was targeting the snow leopards and we could have left it as a simple and enjoyable standalone story.
Related Posts