Publisher:
NYLA
I am so happy to be back in the magical world of Kate Daniels.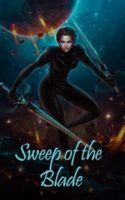 I like Dina and Sean in the Innkeeper series, but they are seriously upstaged by big sister Maud and Arland, and of course, little Helen.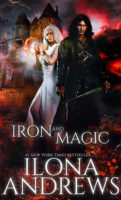 Hugh d'Ambray is the villian everyone loves to hate but he has met his equal in Elara Harper. Watching these two fight each other for dominance is almost as exciting at the supernatural attacks where they need to join forces  to protect their people.